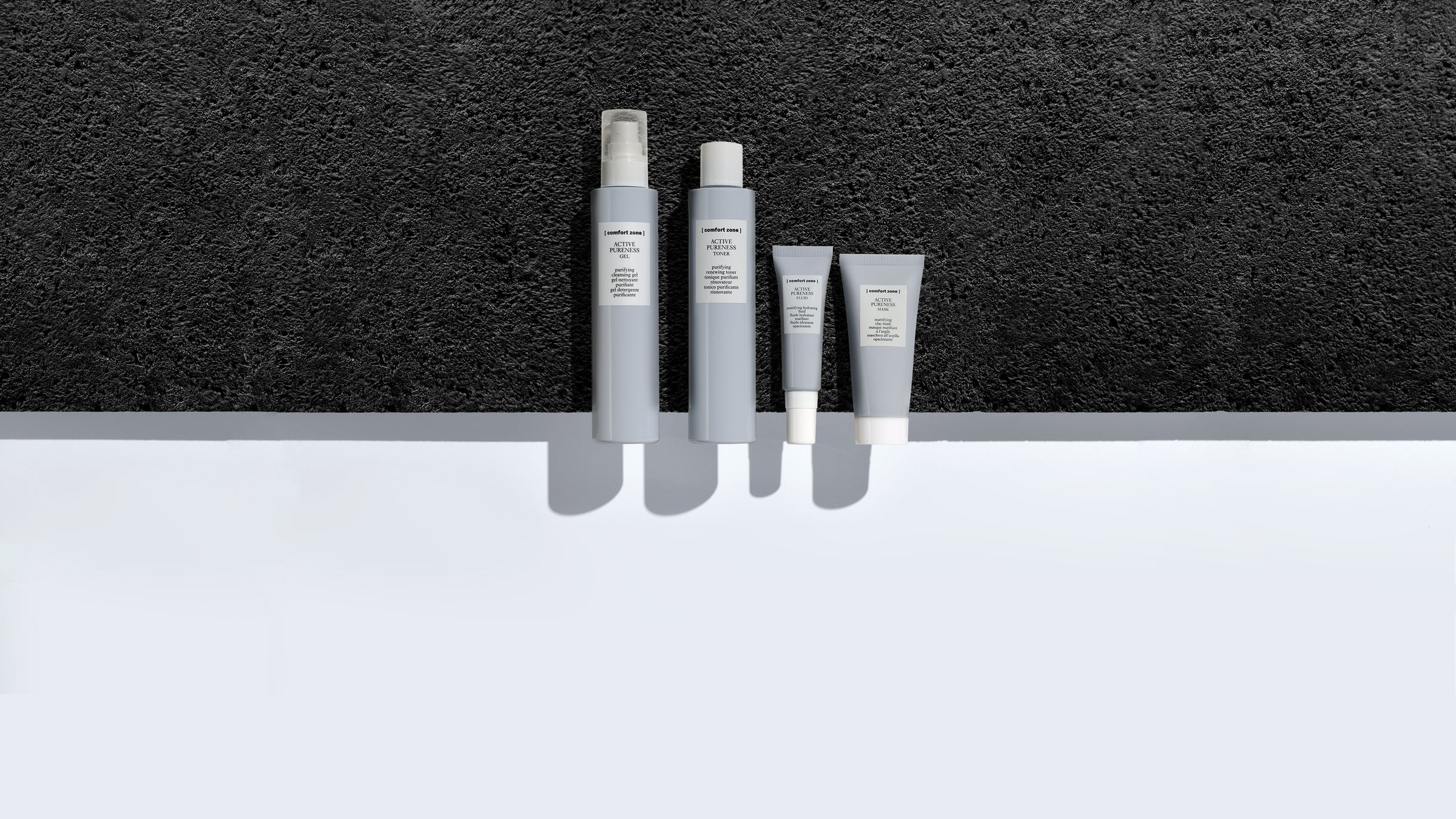 5 products
Purifies and rebalances oily skin for a matte and even appearance.
Pure and clear skin
A professional, unisex solution to reduce the appearance of localized blemishes caused by oily skin.

Use Active Pureness to cleanse, tone, exfoliate and correct excessive oil production and enlarged pores.

Ideal for younger impure skin as well as for combination skin when it needs a deep purifying action.
Restoration of the optimal balance of the skin
Oily skin can be caused by things like diet, stress, and genetic predispositions.

The pores on the surface of the skin become clogged, allowing sebum to accumulate in the sebaceous glands, along with impurities and dead cells.

This creates whiteheads and blackheads and in the worst case the bacteria can cause inflammation and acne.

Active Pureness helps unbalanced skin regain its optimal balance in a gentle and gradual way.
Active subtances
Gluconolactone is a gentle exfoliant that promotes cell renewal to unclog pores.

White and green clays absorb excess sebum for a mattifying effect.

Mangosteen extract protects the skin from oxidation and irritation.
Conscious Skin Science
The exfoliating gel and the tonic with 3% gluconolactone promote the renewal and luminosity of the skin without irritating it. Use the clay mask weekly. Its astringent properties absorb excess sebum and impurities, while the Concealer provides local spot treatment action. Use the Lightweight Moisturizing Fluid to keep the skin barrier well balanced.