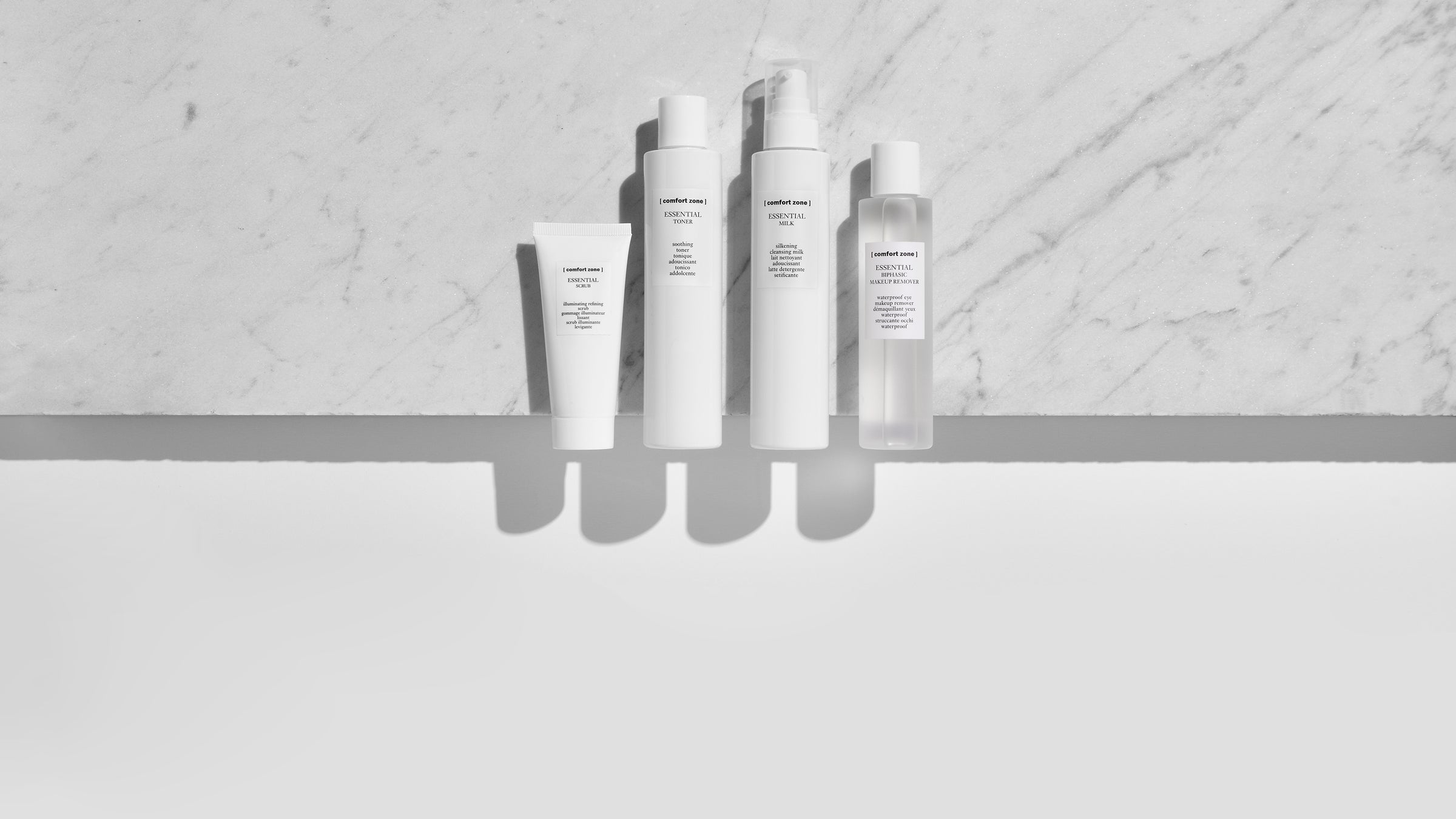 7 products
Personalized cleansing, in depth and gently, for the radiance and vitality of the skin
Beautiful skin every day
Designed for a revitalizing daily routine, the Essental line uses oil-based surfactants and hydrating sugar beet extracts to gently cleanse, remove makeup and tone the skin.

With differentiated formulas and textures, each product eliminates impurities while protecting the skin barrier so that each skin type can find its perfect companion!
Gentle daily cleansing: the golden rule
Clean skin is fundamental in your routine for immediate and long-lasting glow.

An effective but gentle approach is necessary because aggressive cleansing can strip away your skin's natural protective barrier, causing tightness, redness and itching or leading to excessive oil production.

That's why we've created a collection of gentle cleansers for everyday use, including luxurious milk, facial cleanser and micellar water all in one to remove impurities with or without water. An alcohol-free toner and two exfoliants restore the skin's vitality.
Active subtances
The combination of betaine, a natural osmolyte extracted from sugar beet, and jojoba spheres or papaya enzymes ensures an extraordinary silky action.
Conscious Skin Science
Silky, creamy, foaming cleansers formulated with rich, naturally derived ingredients and free of harsh surfactants. Choose the best for your skin and combine with Essential Toner morning and night.

We recommend exfoliators up to twice a week for maximum impact. Choose the Scrub with natural jojoba spheres for normal and resistant skin. Try Enzyme Peeling Scrub if you have sensitive or mature skin.
Personalized skin preparation
Cleansing is an essential step in all of our in-cabin or at-home facials, for maximum treatment absorption, and personalized skin preparation with specific cleanser, toner and exfoliator based on your skin type or his condition.