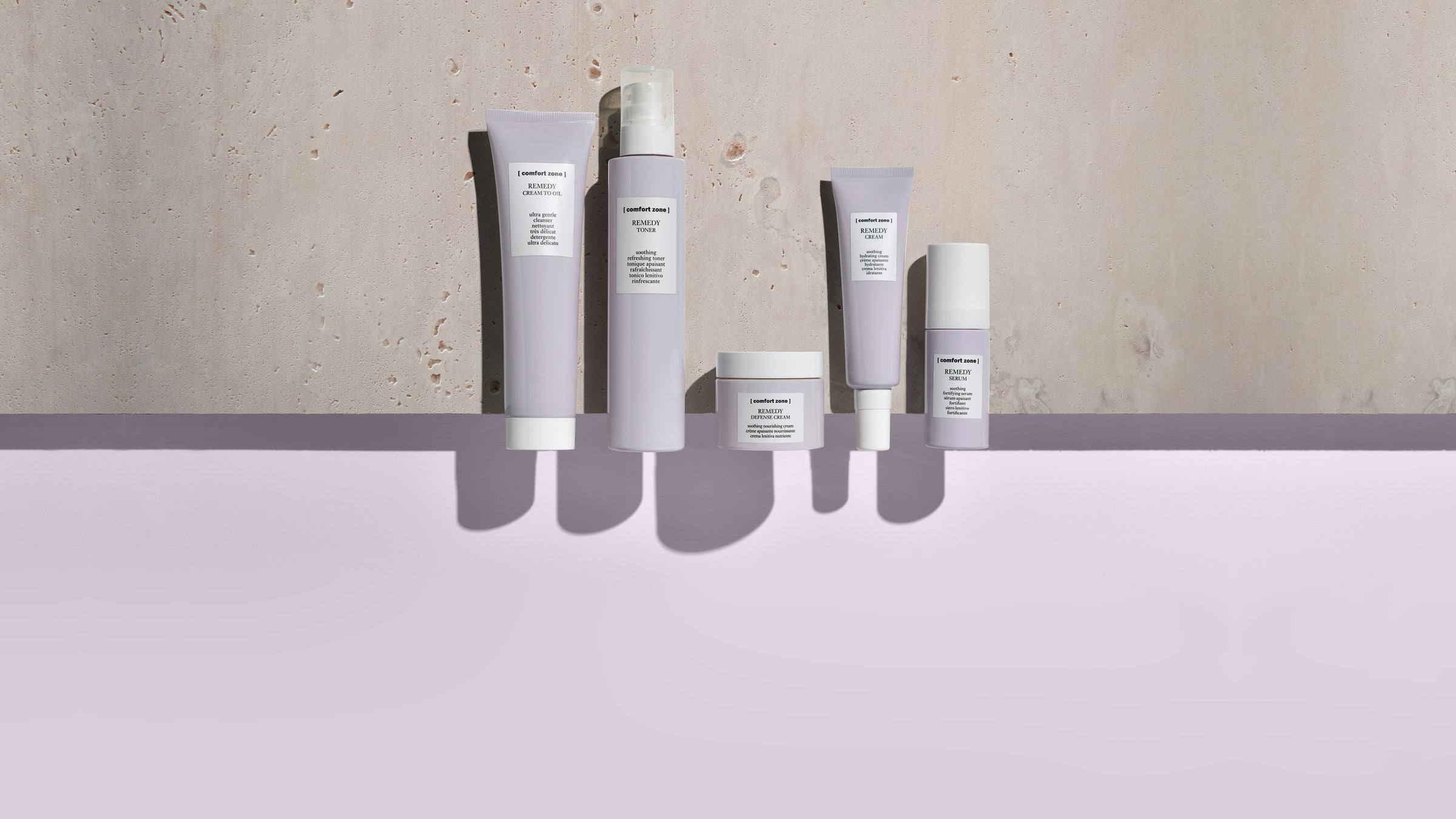 5 products
Calms and strengthens delicate and sensitive skin
Soothing defense for sensitive and delicate skin
Specially designed for delicate and hyper-sensitive skin prone to redness.
Fragrance-free formulas rich in marvel from Peru, hyssop from Mexico and marula oil provide immediate relief and repair. A prebiotic derived from natural sugars strengthens the good bacteria in the skin, for optimal skin defence.
Strengthen the skin barrier
The skin is naturally equipped with good bacteria that protect us from external and internal aggressions. However, 50% of the population claims to have sensitive skin.
Sensitive skin may experience tingling, burning, redness, pain, itching and tingling.
Stress, over-exfoliation, incorrect use of products and urban pollution can over-sensitize even the healthiest skin.
Prebiotics can boost the skin's natural defenses, helping it look and feel healthier.
Active subtances
Mexican hyssop and Peruvian daisy soothe inflamed skin and reduce redness.
Marula oil restores the skin's natural barrier while a natural prebiotic balances the skin's good protective bacteria.
Conscious Skin Science
All Remedy formulas are fragrance-free and alcohol-free to alleviate any irritation to sensitive skin.
Cream to Oil Transforming Cleanser and Toner Spray ensure a gentle and comforting daily routine.
Remedy Cream, Defense Cream and Oil provide a protective barrier without a heavy, oily feel.