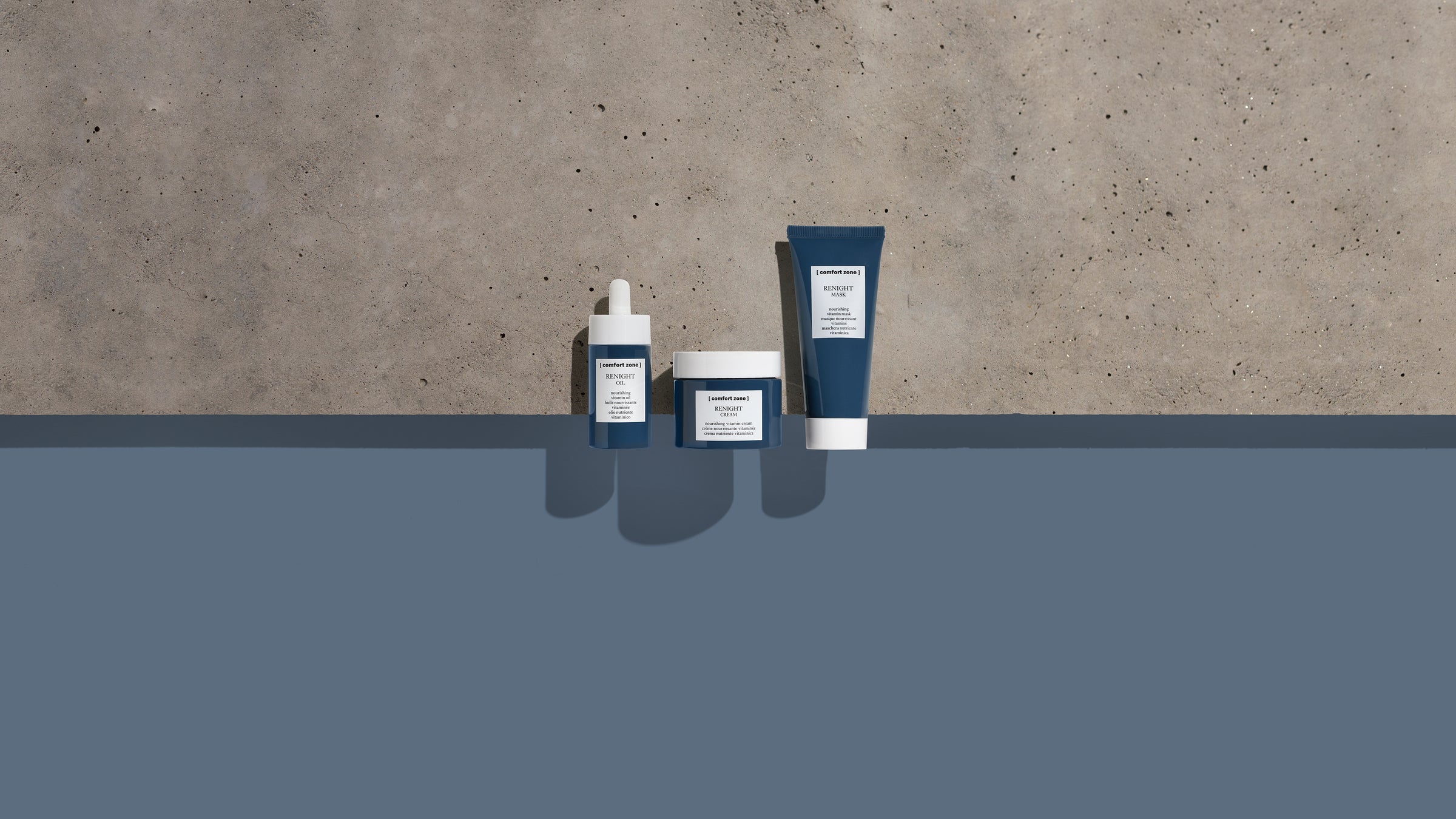 4 products
Recover daily fatigue and fight free radicals every night with RENIGHT
Overnight antioxidant treatment for ultimate skin comfort
The skin, our protective barrier against the outside world, faces oxidative damage every day from internal and external factors, such as harmful UV rays, pollution and a hectic lifestyle.

With nourishing textures rich in vegetable oil, antioxidants and vitamins, Renight encourages skin repair overnight. Wake up to youthful, glowing skin.
Protect cells from free radicals
Free radicals are normally produced by our skin and the cells of our body, a natural consequence of physiological activities such as respiration and digestion. Free radicals are aggravated by the sun, smoke, pollution and an unhealthy diet low in vitamins and nutrients.
Human beings are endowed with natural antioxidant systems. However, when the stressors are too intense, our defenses leave the skin dry and exhausted.

Our bodies repair themselves at night, which is the perfect time to take care of the skin while you rest.
Active subtances
Repel the signs of aging and fatigue with quality ingredients.

Certified Organic Goji Berry Oil, Hydrolyzed Tomato and Macadamia Oil deeply nourish while fighting oxidative damage.
Conscious Skin Science
Add Renight Cream and Oil to your nighttime repair routine to defend your skin against free radicals and reduce the signs of dryness, aging and fatigue.

If your skin is particularly dry and depleted, use the soft and creamy antioxidant mask once a week as an at-home hydrating and vitamin-packed facial.