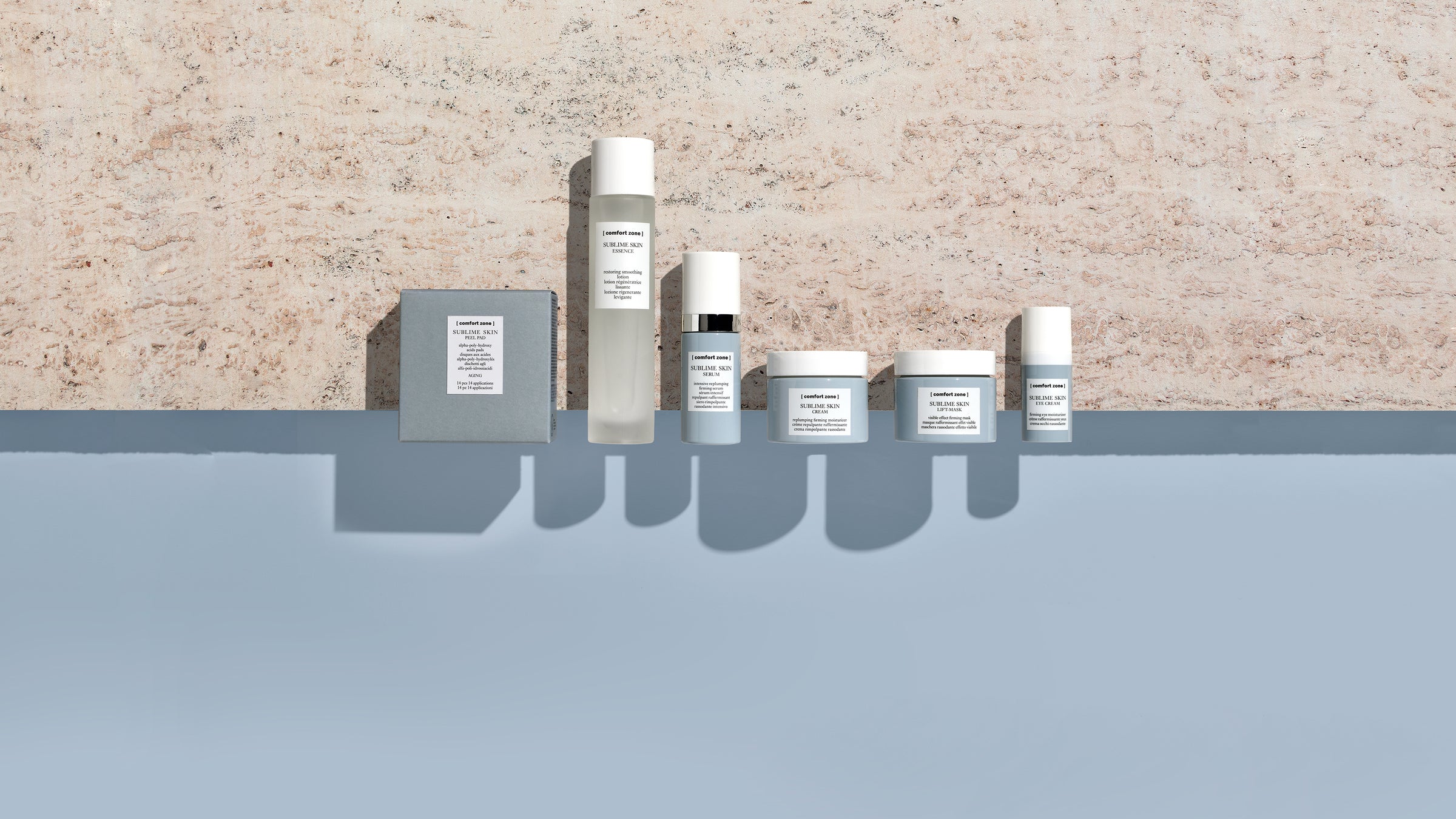 11 products
Active lifting, deep renewal and skin re-densification
The pleasure of beauty at any age
Signs of aging vary depending on your age and lifestyle.
Sublime Skin provides you with solutions to fight them at different stages of your life.
Ingredients of natural origin and high technology plump and lift the skin from the appearance of the first wrinkles, protect the skin of the face and eyes from photoaging and correct dark spots. Sublime Skin works to re-densify the skin barrier as skin becomes thinner and more delicate after age 50+.
Targeted solutions for
DEGENERA-AGING™, HORMONG-AGING™ AND PHOTO-AGING.
The passage of time, sun exposure and bad daily habits gradually affect the elasticity and plumpness of our skin, leading to less defined facial contours, sagging skin, wrinkles and dark spots.
When menopause arrives, skin discomfort worsens and the skin barrier becomes thinner, drier and loses its density.
So that every woman can protect and express her beauty in every moment of her life, we have created anti-aging solutions ranging from peels to firming, lifting and redensifying formulas to guarantee the perfect combination for every skin condition.
Active subtances
With Archi-Lift and Cell-Support Technology™, AHAs + Vitamin C, Peptides, and Tri-White Complex, Sublime Skin re-densifies and plumps the skin, ensuring a visible lifting and brightening effect.
Conscious Skin Science
Silky essences, serums and creams, light or oily in texture, are packed with naturally-derived, high-tech ingredients that plump and protect aging face and eye skin.
Try AHAs combined with Vitamin C in convenient Peel Pads for intensive monthly renewal care at home.
Brightening concealer and creamy SPF effectively combat the presence of dark spots.