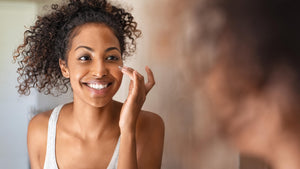 All the answers to your questions
If you made a mistake, or simply changed your mind, you can return your order to us free of charge within 30 days (from the date of receipt of your delivery).
You can choose to return your package by La Poste or go to our concept store in Geneva.
One of our missions is to reduce waste on our planet. By reusing the original packaging, you help us achieve this mission. If you are unsure of your purchase, we recommend that you do not open the products. Come and visit our store (opening November 2022) and come and test our different solutions.
If the product has been opened or damaged, we cannot keep it and be obliged to throw it away. For us, every product thrown away is a waste of resources. A resource that the planet has given us, that people have worked with and that ends up unused. We therefore rely on our customers to help us move towards responsible consumption.
In the event that the product has been opened, in principle, we will not be able to proceed with the refund except for a few exceptions.
Returns by post
After contacting us, you will receive a postage label from us. We recommend that you carefully reuse the original packaging as well as the product protection material.
Close the package properly with tape to ensure good transport conditions. Print the label we sent you and attach it to the package.
You can drop off your package at La Poste. Be sure to keep the postage receipt from La Poste.
Your package will arrive at our warehouse within 3-5 days. We will process your refund within 15 days of receipt of your package.
Returns to the Concept-Store
You can return your order to our concept store from November 2022.