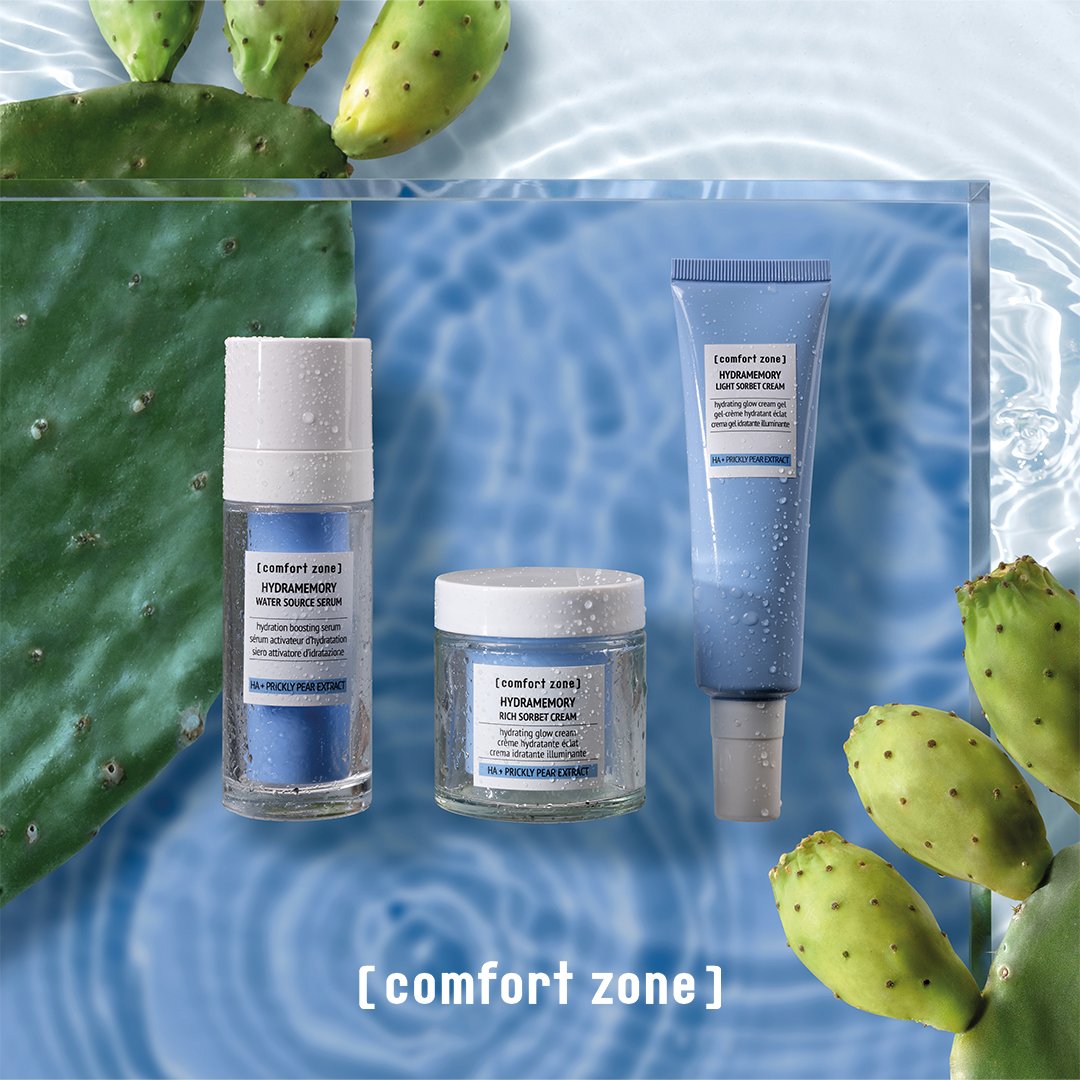 10 products
A hydration boost through science and nature.
24H Dual Hydration
The secret to dewy, youthful skin is perfect hydration.
This is why we have created an arsenal of moisturizing products based on hyaluronic acid* and natural extracts to ensure a lasting reservoir of water in the skin and effective protection of the skin barrier; ideal in all seasons and for all skin conditions.
Quench dry, thirsty skin
Hyaluronic acid is a natural water reservoir in the dermis and epidermis, where it makes up 30% of the skin's total content.
However, central heating, air conditioning, stress, lifestyle and even theft can lead to considerable water loss. Restoring and protecting the skin's moisture content throughout the day is essential for skin comfort and the prevention of aging.
Hydramemory combines natural ingredients and hyaluronic acid in different forms to ensure this double action every day and as needed.
Active subtances
A natural blend of apple peel, lentil and watermelon that protects the skin barrier.
Micro, macro and biomimetic fragments of hyaluronic acid* protect and stimulate skin hydration.
Moringa oil, from fair trade and rich in antioxidants, reduces transepidermal water loss.
*Sodium Hyaluronate
Conscious Skin Science
Light and pleasantly cool on the skin, hyaluronic-rich Hydramemory cream-gel and cream
have an innovative "sorbet" texture that leaves the skin quenched and smooth.

We recommend the Serum as a first step during the summer and in hot climates and the use of the Leave-In Mask when the skin is dry and during/after flights.